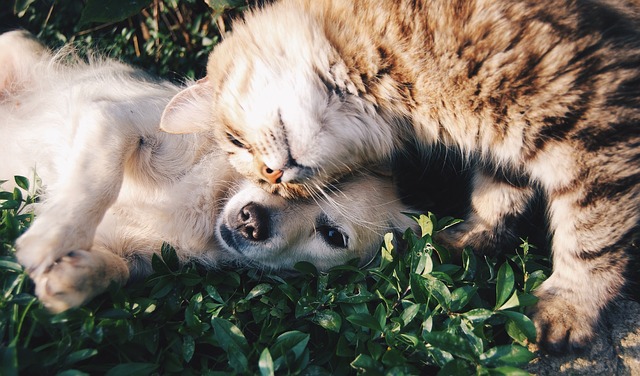 The American Pet Products Association estimates that between 70 and 80 million dogs and 74 and 96 million cats are currently owned by families in the United States. An approximate 37 to 47 percent of all American households have a dog, and 30 to 37 percent have a cat. And, as anyone who has ever owned a pet will tell you, your pets quickly become just like a member of the family, and they are undoubtedly very special. And, since your pets are so special to you, why would you not choose to give your pets customized care?
As a pet owner, you always want your family pets to received the highest levels of quality veterinary care. You expect the best and most sophisticated treatments when it comes to your own medical care — and if you expect the same levels of care for your furry friends, then you are not alone. Today's veterinarians understand and realize that pet owners are extremely savvy and expect a higher level of veterinary care.
One such trend in this customized veterinary care is compounded medications. The practice of compounding medications is quickly becoming a very popular solution for treating many veterinary problems. Compounding is simply the art and science of preparing a customized medication or medications for veterinary patients. It is important to keep in mind, as with any type of medical care, that quality is of the utmost importance. Below are 4 reasons quality matters in compounded medications for pets.
1.     Unacceptable potency levels and dissolution characteristics of even the most common veterinary medications can have catastrophic results. As with medications administers to their human owners, veterinary medications require specific dosing instructions, typically based on an animal's weight. With this in mind, it is easy to see how an unacceptable potency level could quickly have disastrous results. Strict and stringent quality control checks and testing help reduce or eliminate this problem.
2.     Specific treatment plans and needs can vary greatly depending on the animal. Often times, compounding pharmacists are combining several different ingredients together to create the specific medication needed for the individual patient. It is crucial that all of the ingredients are manufactured and procured correctly and in the correct potencies, in order to avoid potential negative interactions.
3.     Compounding pharmacies and compounded medications are increasing in popularity, as patients are seeing and reaping the benefits of customized healthcare and medications. However, not all pharmacists are well versed in the strict guidelines and specifications that are necessary. For this reason, it is important that you make sure you visit a pharmacy that understands the importance of quality components and ingredients in creating compounded medications.
4.     Possibly the most important reason quality matters in compounded medications for pets is simply that quality compounded veterinary medications produce more desirable outcomes and health results. By strictly adhering to our quality guidelines and quality control compliance standards, a compounding pharmacy can help ensure that their patients receive properly prepared medications regularly and consistently.
Things to Watch Out For
In addition to the 4 reasons quality matters in compounded medications for pets, there are several things to watch out for in compounding pharmacies. Be considerate of a pharmacy that is a PCCA member, which is an organization that strengthens both the roles and skills of compounding pharmacists to meet the individual needs of the patients. Also, you want to make sure that your pharmacy is PCAB accredited, and USP compliant.
Obviously, excellent quality assurance standards are important is any field, but this is especially true for a custom compounding pharmacy. The lack of proper quality control standards and guidelines can have negative effects on the patient and his or her health, not to mention the reputation of the pharmacy or industry in general.
It isn't enough to simply say that there are quality control management and measures put in place in a pharmacy; rather, it is imperative that these measures are being understood and followed. With this in mind, we are proud to report that we regularly maintain and manage the strictest quality and purity standards, in order to help keep our patients safe.
Learn More About Compounding Pharmacies
Pacifica Compounding Pharmacy specializes in several areas, including pain management, hormone therapy, sleep aids, weight loss, pet medicines, adrenal fatigue, dermatology, and more. Additionally, our staff has years of expertise addressing a wide variety of common medical concerns, including:
allergy care
colorectal
dentistry
palliative care
podiatry
wound care
To learn more about compounding pharmacies or the many benefits compounding can have for you or your pets, check out our blog or contact us today.